We often forget how we can learn from people with disabilities…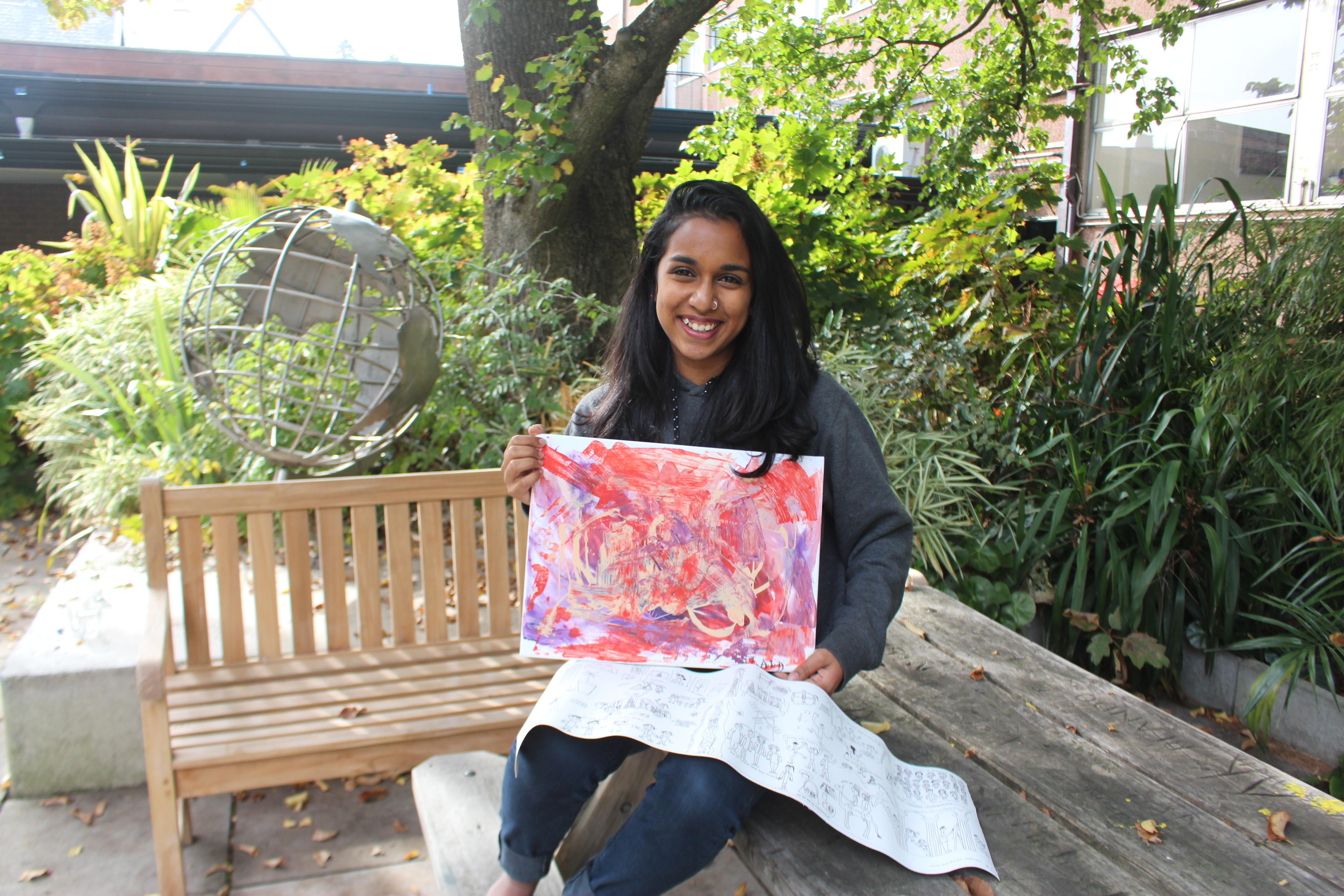 I initially started volunteering casually with a special needs support group in Dubai called 'SFS' which organizes outings for children and adults with special needs as well their families. Then, in school, I met a family who were raising money for an art studio for adults with special needs through a charity concert. After performing at that concert, I visited the studio along with my parents. The art studio is located in a historical and culturally rich area of Dubai and is named 'Mawaheb from Beautiful People' with 'Mawaheb' meaning 'talent' in Arabic.
From there, my mother started regularly teaching yoga at the studio and I would volunteer whenever I had a day off school. After I graduated from high school, I had a 9-month gap before starting university and I genuinely had no idea what to do with my life, so I decided to start volunteering at the studio on a non-committal basis.
I absolutely fell in love with the studio, the people and the work I was assigned and so, the plan of casual twice a week volunteering turned into a full time internship. As cliché as it may sound, this experience truly changed me as a person and brought me closer to the simplicity of life. The purity and sheer love in the artists' eyes and smiles inspired me to create a mini photography project detailing the lessons that I learnt on my journey at Mawaheb. The artwork created by Mawaheb's artists is truly beyond anything I've seen before and contains so much raw emotion and integrity as it is a true reflection of them on a canvas.

Interacting with people with special needs be challenging but some of the most memorable moments come from seeing them work on their passions and showing the world how talented, smart and independent they are. A huge display of this was on a trip we took to Singapore upon invitation by Tanglin Trust School (TTS) to conduct painting workshops and educate the students on American Sign Language, anti-bullying, dance and the artists' experience with their disabilities. It was a week-long trip with no parents and the artists were completely responsible for themselves. From seeing how the students at TTS responded and made friends with the artists (some of whom still remain in contact today) to seeing how much the artists enjoyed looking after themselves to the A+ banter made this trip the most memorable one of my life so far.

We often forget how we can learn from people with disabilities. People often adopt an approach whereby we feel like we're above a person with special needs and they need us no matter what. However, we should see ourselves as equal to people with special needs and be open to the countless lessons that they have to teach us. They truly are the happiest people I've ever met and they make everyone around them happy with their positivity, joyfulness and unprejudiced nature.
There's a huge gap in how adults with disabilities are treated. The artists at Mawaheb are all adults and as such, must be treated as adults but it's often the case that they're treated like children. This demonstrates a huge flaw in the access of equal opportunities for adults with disabilities. Oftentimes children with special needs are able to go to school but once they become adults, there is a limited amount of accessible resources for them to pursue their dreams and, as a result, many people stay at home instead of chasing their passions.