Tastes with Tessa

NEW SHANGHAI
Level 3, Emporium Melbourne, 291/313 Lonsdale St
Rating: 8/10- A tad pricey but very delicious and convenient. Good Location!
Welcome to my first food article for the IH Globe! I am looking forward to sharing reviews and recommendations from all around Melbourne with you this year. Hopefully now I can feel a bit productive when I accidentally spend all my money on food 😝
This week I visited New Shanghai, a restaurant located off to the side of the Melbourne Emporium Food Court- look out for their chefs folding dumplings at lightening speed in the kitchen windows. The service at New Shanghai is quick and they have a huge range of dishes so it's a great place in the CBD for lunch or just an afternoon snack. The food served includes noodles, soup, rice and vegetable dishes but the highlight is definitely the selection of dumplings, particularly the Xiao Long Bao.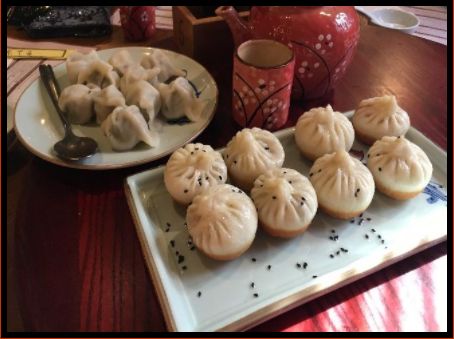 Xiao Long Bao (pictured to the right) are steamed dumplings filled with meat (pork or prawn) and hot stock. When you bite into them it's like an explosion of soupy deliciousness, but be warned that they are served boiling hot and can be a bit of a tongue-scorching hazard! We also sampled the pan-fried pork buns and pork and chive dumplings which were both very good. The dumplings at New Shanghai are a little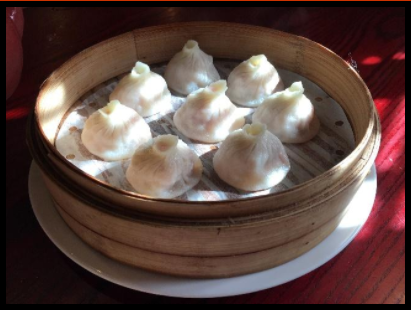 bit pricey and range from $10-$15 for a serve of 8 or 10, so I'd suggest rounding up a group of IHers to split the costs with.
We also tried a serving of cold noodles with drunken chicken (chicken soaked overnight in rice wine), cucumber, peanut sauce and black vinegar which was a great accompaniment to the dumplings.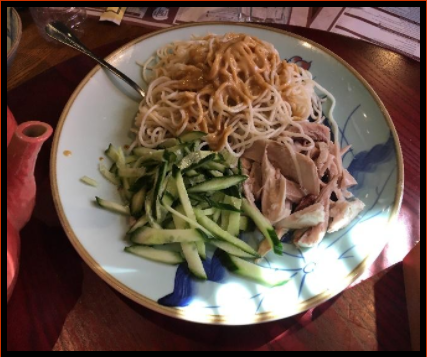 We opted for a simple pot of Jasmine tea ($6) but New Shanghai also has a wide range of juices, sodas, tea and beer. There's also a fairly extensive cocktail and mocktail menu if you are feeling a bit fruity.
Overall, I'd recommend New Shanghai if you are after a quick Asian meal in the CBD and are happy to pay a little bit extra for quality food. I will be exploring some lower-budget options in weeks to come, so stay tuned!