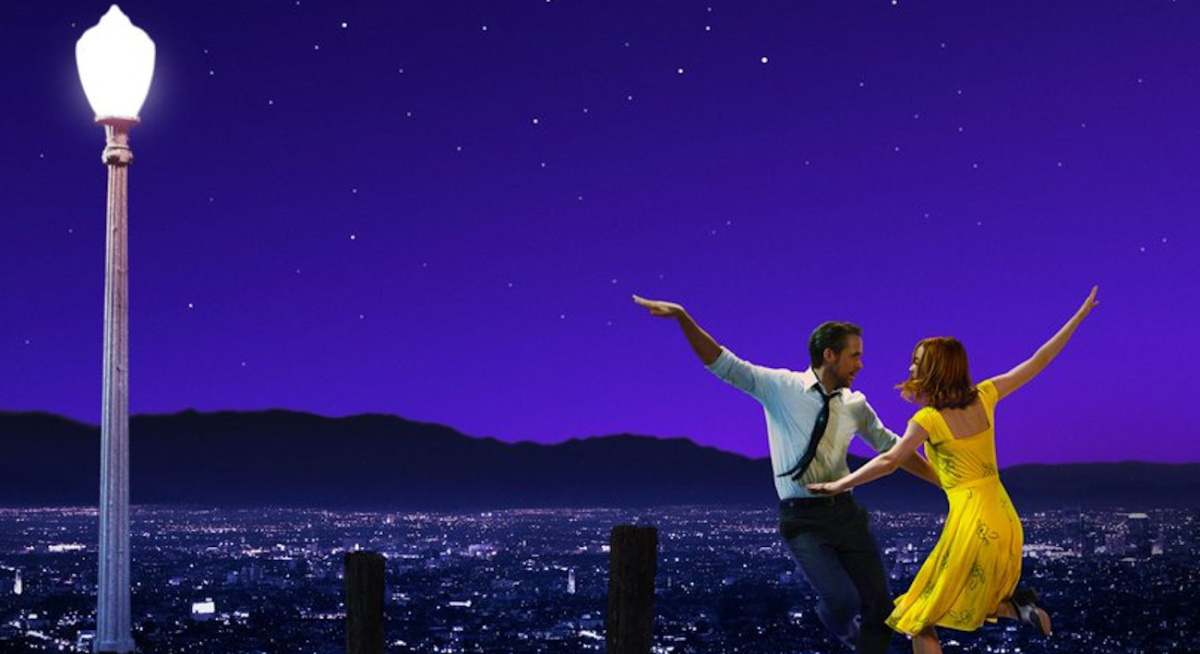 If you haven't seen the film, hopefully you've seen the YouTube clip of the Oscars flub. I personally find the mistake very comforting, because no matter how badly this whole university thing goes, I can't possibly stuff it up as badly as the person who gave Warren Beatty the envelope for Best Actress.
But I digress.
If you think musicals aren't your thing, give La La Land a go. Is it a musical? Yes. Is it like Les Misérables where they sing the whole time? No. The opening number is jarring and seems very much like an over the top Cornetto ad, however once you get past that, the songs flow seamlessly into the narrative.
As history or philosophy students would know, there is no such thing as total subjectivity, so I'll disclose my bias now – Ryan Gosling's face makes it very difficult to remain wholly focused on things such as direction and composition, and when he starts singing the situation does not improve. However, my praise for him in this film is based entirely on his superb performance. His character's absolute and complete passion for jazz radiates off the screen, embodying the obsessed artist so absorbed by his craft that it consumes both him and your attention throughout the entirety of the film. Emma Stone is equally brilliant, although subtler in her passion. You can see in her (massive) eyes that the story of Mia is her story, and the story of so many people struggling to achieve their dreams. Although neither Gosling or Stone have powerhouse vocals, their voices convey the emotions of the scene and never fail to make you feel invested in their struggle and their story.
On a less sappy note, the true hero of this film is cinematographer Linus Sandgren (now an Academy Award winner), who alongside director Damien Chazelle has crafted a magnificent visual show. Completely abandoning the muted-tones of "based on a best-selling novel" thrillers, the choppy editing of modern action and the overused teal-orange exposure reminiscent of Michael Bay, Sandgren and Chazelle make way for the vibrant, enchanting palettes that draw you into the fantastical and romantic nature of the film and the velvet smooth transitions that then make it difficult to look away.
My criticisms of the film primarily revolve around some of the secondary characters that seem irrelevant and replaceable, not really adding anything of substance to the plot except some heavy-handed exposition. As well as this, the costume design sometimes slips slightly over the line into tacky in regards to these background actors, and a few of the musical numbers in the opening act feel superficial and unnecessary.
In conclusion I recommend giving this one a shot, even if you don't think it's your thing. I mean, you probably already wasted $50 on clubs you're already skipping, what's another $10 on a movie you may genuinely love?
– W