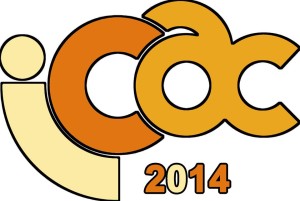 Last week we were fortunate enough to witness the birth of a new ICAC event, 'The Showcase.' The event was a classy night with cocktail dresses and suits donned by those coming to see the new spectacle. It was held in 'Thousand Pound Bend,' a large gallery space on Little Lonsdale Street in the city. The walls of the venue were lined with artwork and photography; tables in the middle of the space were filled with 3D pieces and copies of 'Cactus' (the Anthology publication of writing submissions). In one corner of the room a cardboard box was set up as an interactive artwork where the mysterious people from Medley messed with other collegians and made a bang as they entered the wonderful world of intercollegiate love. Another corner was transformed into a performance space for the soiree section of the event where Julia and Miguel played for IH. The night was a huge success, Martina's artwork was recognised as highly commendable, Natalie's photography grabbed everyone's attention, and Emma, Zizi, Sohum and Alex Wojno's writing stood out in Cactus.
Another new event, the Intercollegiate Film Festival, was held last night. It was a great night of relaxation in the Nova cinema full of laughs and thought provoking films and IH was lucky enough to have our very own Bridget Loughead perform spoken word on the night.
'What's next?' I hear you say? Well I'm glad you asked! Next weekend is the Intercollegiate BATTLE OF THE BANDS! The International House Band has been working hard for your listening pleasure and they are ready to bring honour to IH. The night is set to rock with a guest performance from Benny and the Dukes to finish off the set.
Following Battle of the Bands is our new ICAC rep's first event, Quidditch! This is one not to be missed, Ormond will be turned into Hogwarts and Bludgers will be flying everywhere! Keep an eye out for signups to be a part of the greatest sporting team of the year!
Sadly that is all from me. Bridget, the new ICAC rep, will now bring all your ICAC news to you. So farewell IH, it's been fun!