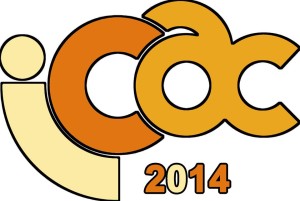 Now that 2014 is drawing to a close, it's time to look back at the year that was ICAC.
We started the year with the infamous Origins Fresher Dance Off; a huge night that saw IHs fresher dance team give their all and blow 'Everybody's' minds, so much so that when we were awarded the incredible 3rd place, all the other colleges were outraged and told us we should have come first!
Trivia night was the first non-competitive event of the year, giving IHers a taste of what it is like to know people intercollegially – something you will seek out forever.
Next was pool and darts where our team members looked snazzy as they suited up. Following this was public speaking, taking place in our very own IH! With bikkies, cheese and dip the night went off without a hitch, thanks to everyone from IH who helped out!
The 'oh so exclusive' chess and cards was next on the ICAC calendar. Once again our team donned their suits, including Vivian To, who looked mighty fine in hers. This time however they went one step further and wore International House snapbacks to intimidate the other teams.
Theatre sports was the last event for the semester and it was full of laughs and great one-liners that only those who attended would understand. Cindy's lack of knowledge about what lentils were had all of us in stitches!
Whilst the competitive events for the semester were over her, there was one more non-competitive event to go. The ICAC play took place in week 10, playing to nearly sold out audiences. Everyone who went along had the soundtrack stuck in their heads for weeks and still taps their feet when they hear a song.
After the mid year break, we returned to debating, where Rahul – El Presidentè was our lone supporter (still more support than Ormond) cheering our debaters on.
Second semester saw the introduction of two new events that are now very dear to each ICAC reps heart. The Showcase was a huge success with music, food, art and literature to tickle everyone's fancy. Everyone looked very classy in cocktail attire as they supported those who entered their works.
The film festival contained a mixture of comedy and thought invoking films and spoken word poetry that left the audience amazed at the talent to be found in Melbourne University Colleges.
Following this was one of the most prestigious events of the year. Battle of the Bands left us all thoroughly impressed by our ten man (and women) band and also with Jonathan's ability to sing 'Killing in the Name of.' They definitely "got me looking so crazy right now."
Finally the very last official intercollegiate event took place yesterday on the lawns of Hogwarts, where International House residents were joined by Ron, Harry and Hermione, as the team, coached by Oliver Wood, took to the air in an intense game of Quidditch, followed by dinner in the great hall for the team afterwards; a wonderful way to finish wizarding the year.
Now I know everyone is just as sad as I am that ICAC is ending for the year, but never fear! There are so many informal ways to get connected with students from other colleges and I highly recommend that you do! Even though we are saying goodbye to ICAC for 2014, we get to say bring on ICAC 2015! May it be bigger and better than ever before!
#ICAC4lyf