WELCOME TO THE OM NOM ZONE!
Woohoo welcome home IH Foodies, the first Om Nom post of 2017! We are going to be looking at the Queen Victoria Summer Night Market this issue. Although the night market is coming to an end, catch it for the last time on Wednesday 8th March!
I highly recommend you to head over for a visit whether you are a new or  returning student to Melbourne. With a wide a variety of cuisines, there are bound to be some that will satisfy your taste buds.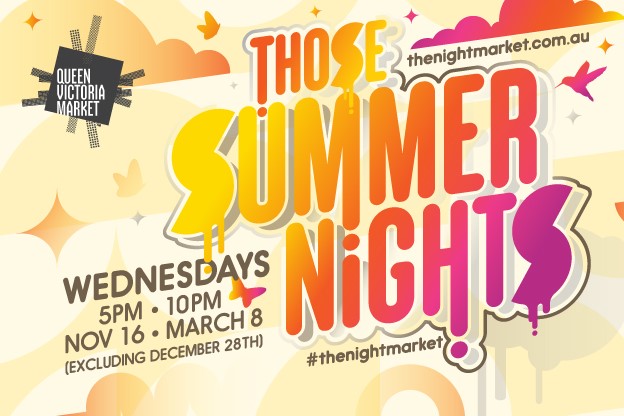 Though prices there are not the cheapest, the atmosphere with live music in the background by various bands and being able to explore and try out different food stalls at your own pace is the selling point.  There are many seats available inside the market and also along the open space car park.
I suggest going with a group of friends, so each person can buy a different dish to share which allows you to try more without getting too full. Drinks are priced around 7 dollars, whereas food is usually 12 dollars onwards.
There are both alcoholic and non-alcoholic drinks available from cold beers and Sangrias to coconut water, sugar cane juice and smoothies. Hot foods range from Buffalo wings to lamb kebabs, turkey legs to potato crisps on a stick. The famous video of the cheesy pasta that has been circulating on Facebook can also be found in the Night Market. However, the taste of it is bland and boring according to many IHers so buy it at your own discretion!
Other than food stalls, there are also shops that sell small items, souvenirs and handmade craft work.
Wednesday 8th March is your last chance to test out the food if not you'll have to wait until next year!  
* Opening hours of Night Market: 5pm to 10pm
**You should also bring more cash, as not all stalls accept cashless payment.