Today, I bring to you, my readers, a new series of destinations along one of my favourite streets in Melbourne: Gertrude Street in Collingwood. It's a pleasant area if you're aiming to fill your afternoon with as much art culture as you can handle! Seriously, you can't go twenty metres without spotting another art gallery. These are my favourite Galleries to go to and it also helps that in between each gallery are fantastic restaurants that are worth every dollar. To get there take the 19 down to Collins St and take either the number 11 or 86 tram from Bourke St and get off at stop 13. All of these places are on Gertrude Street, or around a corner, so simply walk down the street and you won't miss them. Some notable exhibitions on now are:

The Dianne Tanzer Gallery:
'Object' (10 May – 23 June). This gallery is just a small bite in today's pie, a modest gallery on Gertrude Street, currently exhibiting the work of Michael Cook. An internationally acclaimed Brisbane-based artist, he works using photo media, drawing upon his heritage as a Bidjara Aboriginal. His new series "Object" was recently brought in after its showing in his exhibition Personal Structures: Crossing borders, in the Palazzo Mora in Venice. 

Gertrude Contemporary:
'Octopus 15: Lost and Found' (22 May – 4 July). Octopus is this gallery's annual flagship exhibition from the leading curators of the Melbourne art scene. This year it is curated by Daniel Mudie Cunningham. It considers the interface between obsolescent and new media technologies, exploring themes pertaining to memory, inscription and nostalgia. He has selected seven artists who use ready-made objects in their work and subject them to profound renewal and reformatting.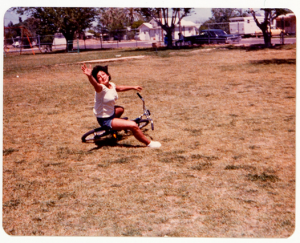 Australian Print Workshop:
'Tim McGuire' 2ndMay- 27thJune While not technically a gallery it still displays stunning print work by the resident artist who change every five weeks. Young artists would apply and learn under the technicians who run the workshop and exhibit the final results. This still remains one of my favourite place to visit.